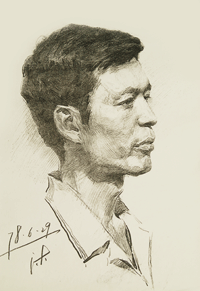 i was born in guangdong china. i started painting and participating in art shows in china at an early age. i attended the qingdao oceanographic university and earned a b.s. degree in meteorology. later i became a vocalist accidentally. i never stopped painting at any point in my life, even during the cultural revolution.

amazon part time jobs
i immigrated to boston in 1991, and was later joined by my family. over the past years i had exhibited in the boston area, los angeles and new york city. i devote my love and passion to teaching. i am fortunate to have many students in boston area, and they have organized as the chinese painting guild (cpg www.chinesepaintingguild.com). the cpg has coordinated many shows, workshops, lectures and trips to china.

part time jobs near me gymIf you are interested, please send your resume and writing sample to our email address: xxx@xxx.com. We will review your application and contact you soon.part time online jobs no experience needed
part time job in spanishData entry is a popular job that can be done from home, without any investment. It is an excellent way to earn money in your free time or as a full-time job. In this article, we will discuss the various aspects of data entry work from home, including the skills required, the tools needed, and the benefits of this type of job.highest paying part-time jobs for students in melbourne